Quality Flooring Underlayment for DIY Builders
Build comfort and quality into your home
When you renovate your home, you likely have high expectations for how you want it to turn out. After all, it's where you and your family live. You'll want to trust that all the materials you're using meet those same high expectations.
With FloorMuffler flooring underlayment, no expectation is too high to achieve. Underlayment is a critical piece of any flooring assembly, and not just any underlayment will do. The premium acoustic performance and protection of FloorMuffler will bring maximum comfort and longevity to your floors from the moment you wrap up renovations.
You can trust FloorMuffler to provide the quality that customers expect from your homes and the comfort they want in theirs.
---
Why Underlayment?
Underlayment is an integral part of your flooring assembly, regardless of the type of floor you're installing. Underlayment is a thin foam layer that helps reduce noise and echoes in your home and protects your flooring from damage.
However, not all underlayment is the same. A lower-quality underlayment may sound like a better investment, but it isn't going to bring you the comfort you crave. FloorMuffler is a premium underlayment that delivers excellent acoustic ratings, insulation and moisture protection for maximum comfort and flooring lifespan.
By installing FloorMuffler, you'll prevent sound from carrying through your floors and across your entire house. You'll be able to hear and feel the difference from the moment you install your new floors.
---
Long-Term Protection
Along with delivering great acoustic performance, FloorMuffler ensures maximum protection for your new floors for the long term.
Moisture can cause warping, and subfloor irregularities can cause damage to the locking systems or transfer minor subfloor imperfections to the flooring surface. Eventually, you'll have to replace your flooring all over again.
With FloorMuffler, you'll expand the overall lifespan of your flooring, so you don't have to renovate again for a long time. Our excellent moisture protection ratings prevent damage and preserve your entire flooring assembly for years to come.
If you're unsure which FloorMuffler product is best for your needs, our team is here to help. We'll find the perfect underlayment solution for your flooring type, so your entire assembly delivers the highest level of comfort and protection.
Why use floorMuffler?
Comfort and Quality

Reduce noise and echoes that travel across your flooring assemblies.

Reliability

Protect against moisture, compression and other causes of damage.

Easy To Install

Available in lightweight rolls with adhesive strips, making it quick and easy for you to install.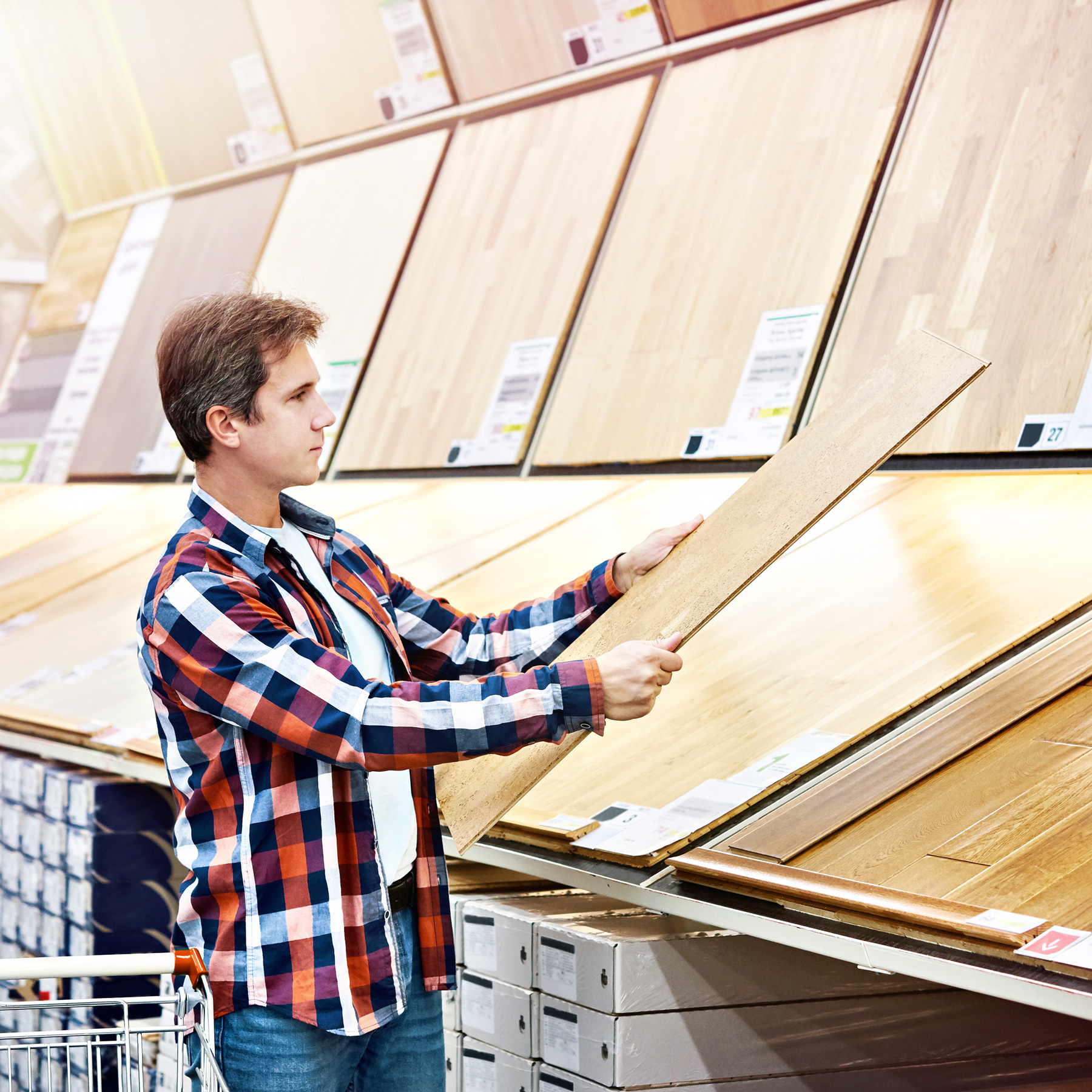 Where to find floormuffler?
You can find FloorMuffler in multiple flooring retail stores across the country and online retailers.