QUALITY UNDERLAYMENT FOR STRICT ACOUSTIC STANDARDS
QUALITY UNDERLAYMENT FOR STRICT ACOUSTIC STANDARDS
Homeowners' associations (HOAs) face the challenge of creating a building that keeps residents happy and comfortable. While there are many factors that contribute to HOA decision-making, building materials can play an essential role, especially when it comes to acoustics.
At floorMuffler®, we understand the importance of creating a space that is effective at blocking sound, especially in apartment buildings and condominiums. With our range of underlayments, you can improve your flooring systems and their acoustic properties.
ENSURE COMPLIANCE WITH SOUND RATINGS
As a building or homeowners' association, your properties have strict requirements to meet when it comes to sound and acoustic ratings. If a resident is looking to renovate or you're overseeing a build yourself, you need to make sure that the materials being used will all meet those requirements.
When it comes to your floors, you need to make sure that the entire flooring assembly fits the noise requirements. High-quality underlayment from floorMuffler® delivers excellent acoustic performance, so you can be sure that you and your residents are in compliance with even the most strict ratings requirements.
You can trust floorMuffler® to provide the quality that customers expect from your homes and the comfort they want in theirs.
UNDERSTAND SOUND RATINGS FOR FLOORING
On the surface, it might seem really easy to check if a certain underlayment complies with your building's sound ratings requirements. However, it is not only about finding a product that on paper meets the rating, but understanding where that rating is coming from. Were the acoustic tests done by an approved laboratory? What type of flooring assembly was used in the test? Is the test assembly the same or at least similar to the assembly in your project? Answering these questions will help you to ensure that the underlayment's rating is relevant to your project.
Since its initial development, the floorMuffler® was specifically designed with quality and acoustic performance in mind. For over 15 years, we have specialized in innovative, high-quality manufacturing processes to ensure that floorMuffler® underlayment performs according to the highest standards, in real homes and apartments.
Our experts also understand that noise travels differently through different types of flooring systems– the underlayment is just one piece of the puzzle. We can help you choose the right underlayment based on your flooring and other unique factors.
Consider Acoustic Properties for HOA Noise Regulation
Third party laboratories have tested the acoustic performances of FloorMuffler underlayments. The tests yielded results for the three most common acoustic ratings.
These acoustic ratings are:
Impact Insulation Class (IIC): An IIC rating measures a floor/celling assembly's resistance to the transmission of impact sound, such as foot-fall or a chair dragging on the floor. For an HOA, a high IIC rating will help keep association members happy with the lack of sound coming from the floor above them.
Sound Transmission Class (STC): STC refers to the capability to block airborne sound, like voices and music. This acoustic rating is valuable to every resident as airborne sounds are omnidirectional.
Delta Impact Insulation Class (ΔIIC): measures the effectiveness of the floor coverings in reducing impact sound transmission when compared to standard concrete floors. This helps HOAs to estimate the amount of sound reduction they will achieve by installing a complete floor/ceiling assembly.
Each acoustic underlayment on our site has defined acoustic properties to indicate how they can improve the overall level of sound reduction of your floor/ceiling assembly. Our commitment to exceeding uniform building codes allows our underlayments to perform well in multi-floor residential buildings.
Our highest-performing underlayment for acoustic performance is floorMuffler® UltraSeal. This premium-grade product features a 74-decibel IIC, 73-decibel STC and 25-decibel ΔIIC rating. These values exceed industry standards and have kept homeowners satisfied for decades.
FloorMuffler® UltraSeal is not the only product that offers impressive acoustic performance. Our wide range of underlayments includes other excellent products with industry-leading acoustic ratings.
If you're unsure what type of underlayment would best suit your sound resistance goals, talk to our team to discuss our products and identify the right one for your building.
INCREASE THE LIFESPAN AND IMPROVE ENERGY EFFICIENCY
If you're in charge of overseeing a renovation or a new build, then you want to make sure you're installing quality products with a long lifespan. FloorMuffler® is designed to not only deliver optimal acoustic performance, but also to protect your flooring for the long term.
Moisture and subfloor irregularities both pose a big threat to flooring systems over time. Moisture can cause warping, and subfloor irregularities can cause damage to the locking systems or transfer minor subfloor imperfections to the flooring surface. If this happens, the flooring will eventually have to be ripped and replaced all over, which is a big hassle for you and your residents.
In addition to protecting your floors from moisture damage, underlayment can improve thermal resistance for flooring systems. Premium underlayments can improve a flooring system's R-value — the measure of a material's ability to resist heat flow. These added layers help maintain the warmth of the flooring system. HVAC systems won't have to work as hard, your building becomes more energy-efficient overall and association members may see lower energy costs.
FloorMuffler also offers products that feature moisture protection capabilities, preserving the flooring in your buildings for years to come. You'll get the maximum lifespan and protection you need to save money down the road and ensure complete comfort for all of your residents.
Explore floorMuffler® Underlayments for HOAs
The experts at floorMuffler® can help you find the right underlayments for HOA noise reduction. Install our premium-grade products, and enjoy additional benefits like thermal resistance and moisture protection. Contact us online or call 800-440-6008 to learn more about our products.
COMFORT AND QUALITY

Reduce noise and echoes that travel across your flooring assemblies.

RELIABILITY

Protect against moisture, compression and other causes of damage.

EASY TO INSTALL

Available in lightweight rolls with adhesive strips, making it quick and easy for you to install.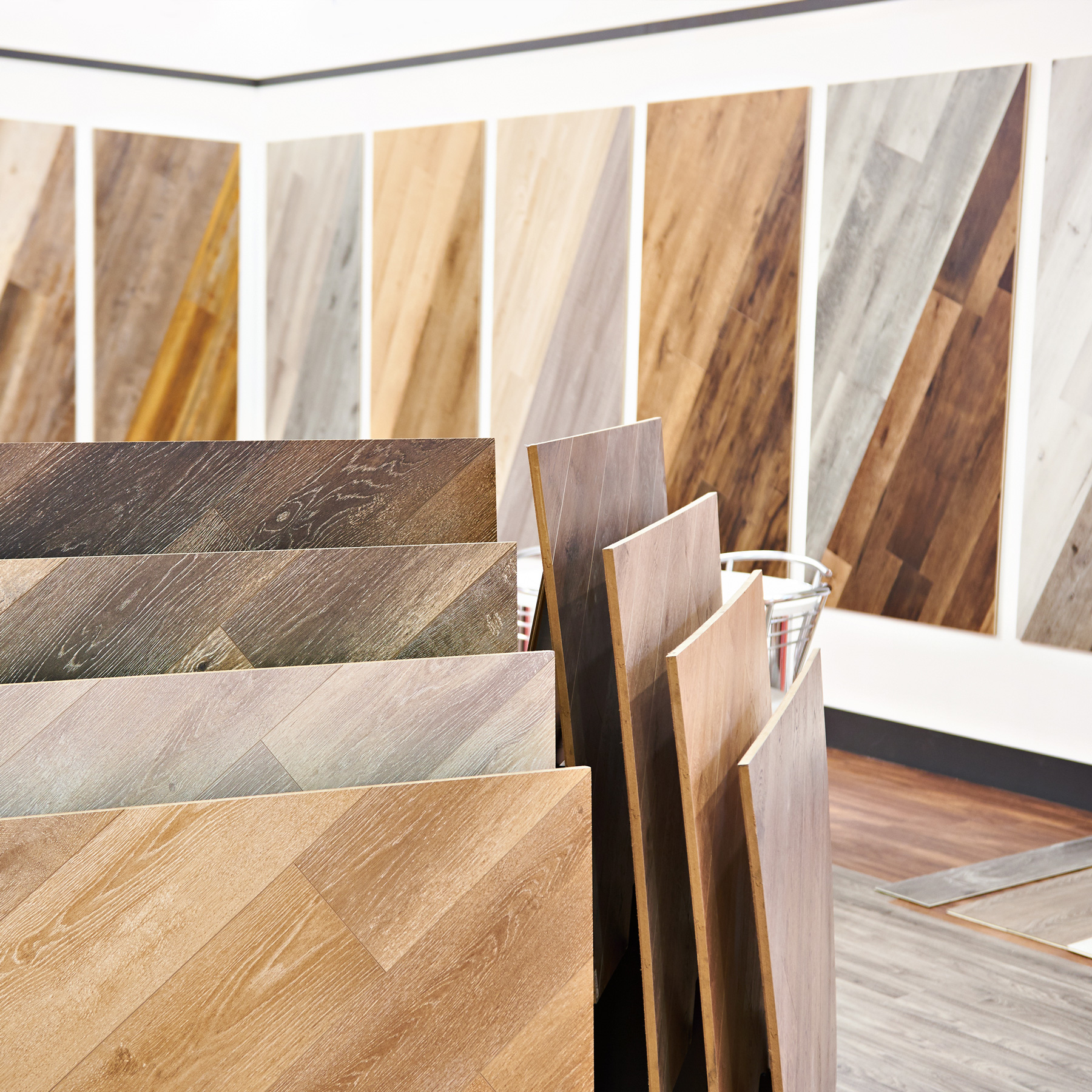 Where to find floorMuffler?
You can find FloorMuffler in multiple flooring retail stores across the country and online retailers.