How do your floors affect your indoor air quality?
Your home is where you feel safe, but you would be surprised how the contents of your home affect your safety. You probably wouldn't expect your flooring system to cause any harm to your family's health. Would you feel safe knowing that your flooring system could be emitting toxic chemicals into the air that you breathe?
Building codes regulate the presence of VOCs in building materials. Most contractors and homeowner associations (HOA) adhere to these building codes by using low VOC products. A product can be declared low VOC after passing a test that measures the presence of VOCs and earning a certification. HOAs and builders often insist upon using low VOC certified products to guarantee that the indoor air quality of their buildings are safe for the inhabitants.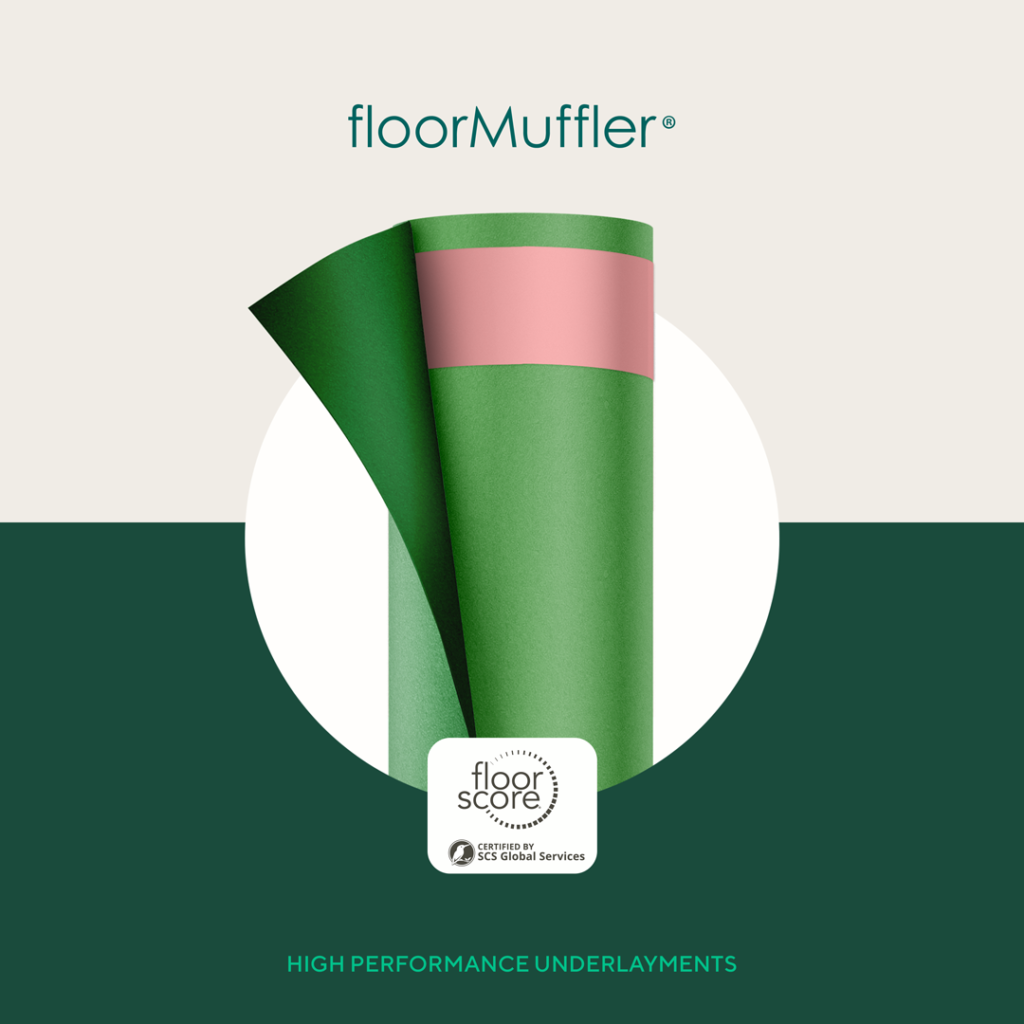 Whether you are a professional builder or a DIY home renovator, you need to be sure that your flooring system is not emitting harmful VOCs. You can start by picking an underlayment that passes the most stringent VOC regulations. The entire line of FloorMuffler® underlayments has been certified by FloorScore®, the most recognized indoor air quality certification in the flooring industry.
FloorScore is a certification program established by the Resilient Floor Covering Institute for hard surface flooring and flooring adhesives products that meet strict indoor air quality requirements. FloorScore certified products meet the indoor air quality emissions criteria of LEED, CHPS, the Green Guide for Health Care, and are recognized by a long list of healthy building programs. Organizations throughout the flooring industry recognize FloorScore as the highest standard for indoor air quality.
The FloorScore certification process is managed by SCS Global Services, an organization that administers third party certifications related to quality and environmental standards. In order to achieve a FloorScore certification, FloorMuffler was tested for VOC emissions by a private lab. The results indicated that FloorMuffler products comply with California Specification 01350, making it a safe underlayment for schools and hospitals.
Flooring installers, distributors, retailers, and shoppers trust FloorScore and the products that carry their certification. You can ease your mind and breathe easy knowing that FloorMuffler contributes to the safety of your indoor air quality. Discover safe and environmentally friendly products for your next project in SCS Global's Green Product Guide.